Lenovo
Chromebook

Duet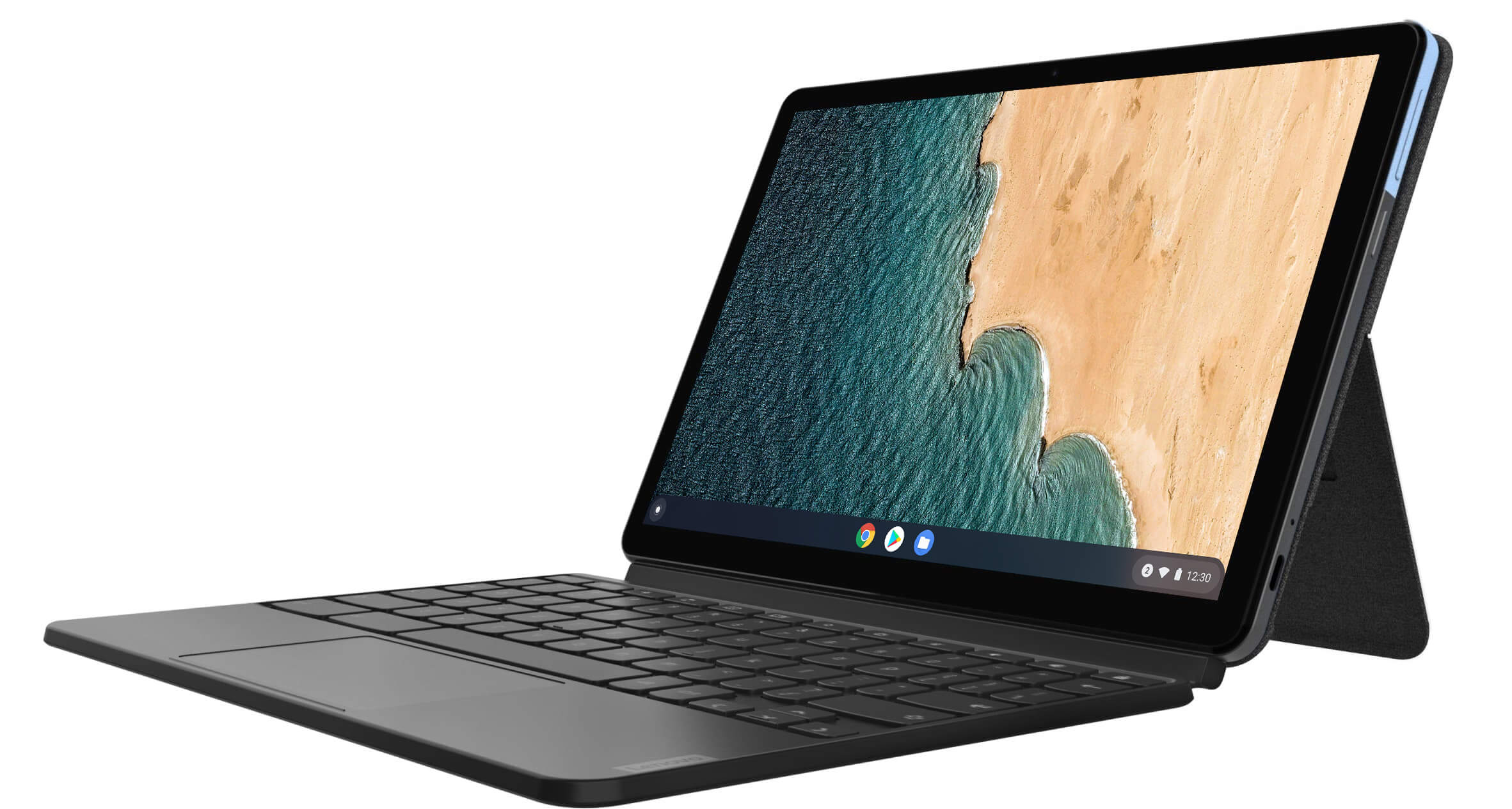 A 2-in-1 detachable with touch-optimized UI and a 10.1" screen for all the ways you get work done and stay entertained on-the-go.
MSRP $299
Prices may vary by retailer.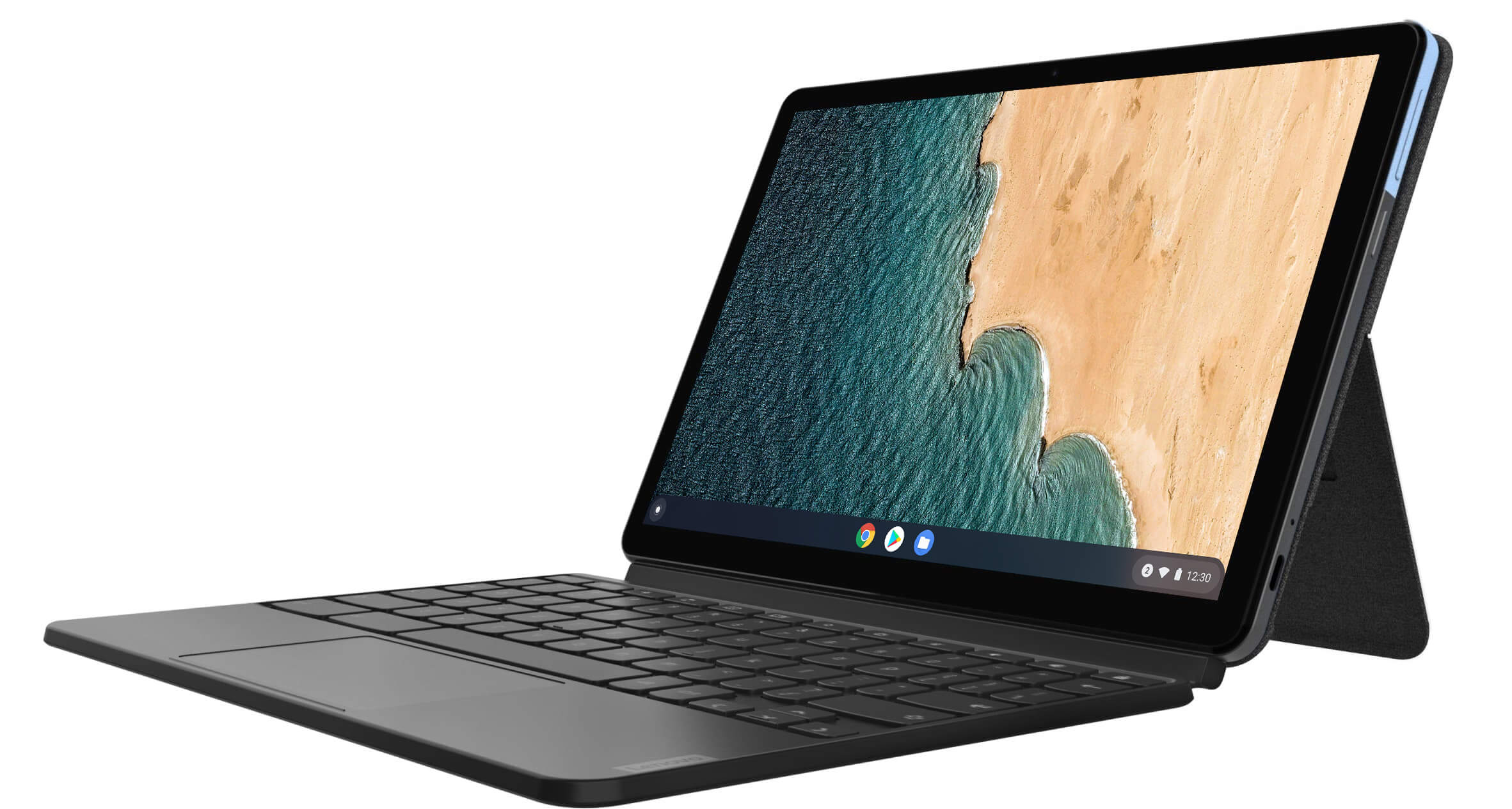 Ultra-thin
Lightweight design with 10.1" screen
Detachable keyboard
With fully functional trackpad
Extra long battery life
Up to 10 hours*
The 2-in-1 detachable that gets work done
The Lenovo Chromebook Duet has all the core security, speed and simplicity features of a Chromebook, with software optimized for on-the-go productivity.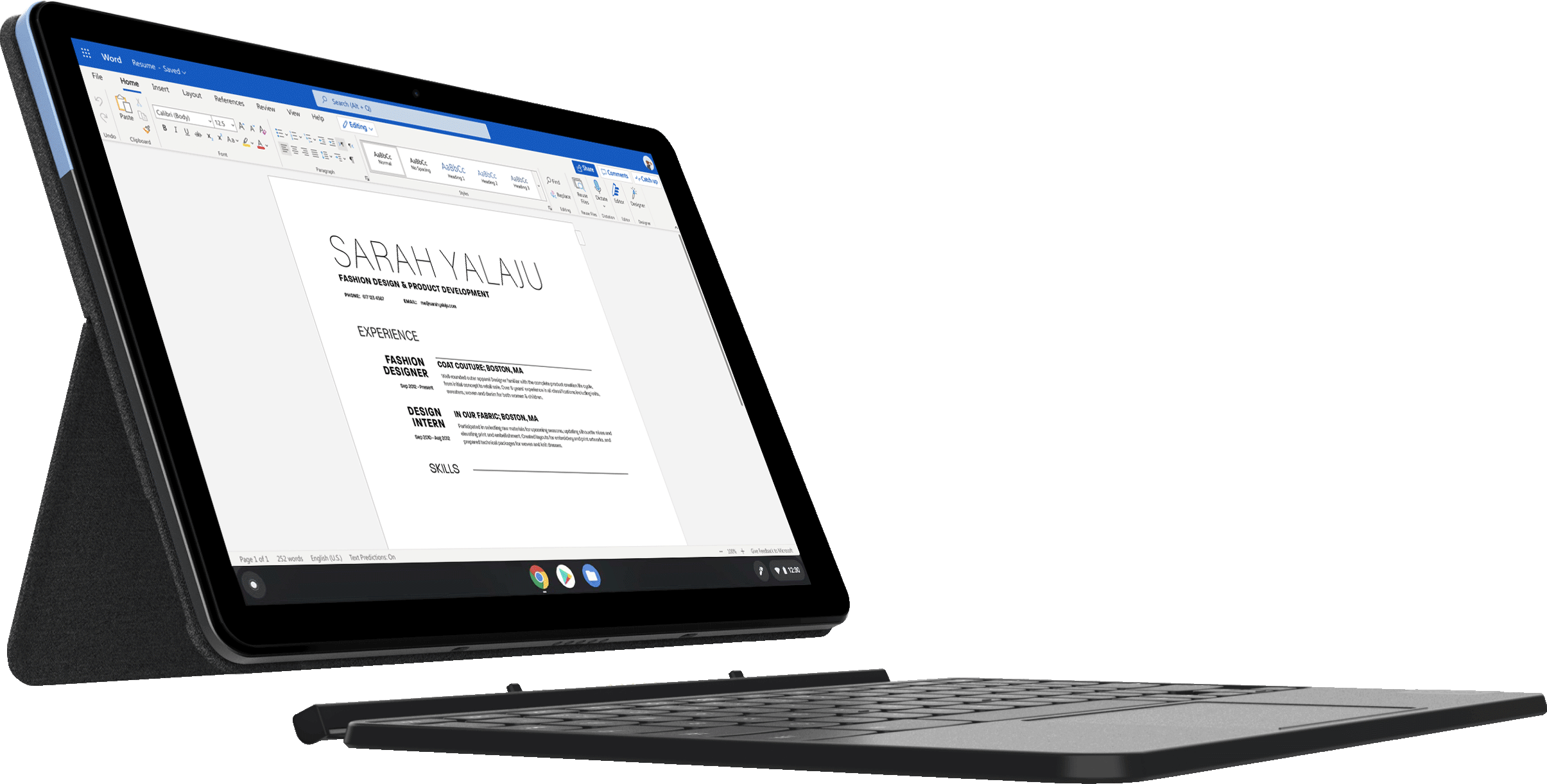 Boots fast
As fast as 8 seconds
Runs Microsoft® Word
Chromebooks work with Microsoft® Office. Whether it's Word, Excel® or PowerPoint®, you can easily find the apps on the web.
*Additional functionality available with a Microsoft 365 subscription. Microsoft, Excel and PowerPoint are registered trademarks of Microsoft Corporation.
Ultra-mobile design
One of the world's lightest, thinnest Chromebooks, the Lenovo Chromebook Duet travels effortlessly wherever you go.
7.35mm
Slim profile in tablet mode
920g
A super lightweight Chromebook
Ultra-thin keyboard
With trackpad for on-the-go productivity
Your personal entertainment center
The Lenovo Chromebook Duet features touch-first entertainment, so you can start decompressing as soon as the job is done.
Google Play access
A world of gaming and entertainment at your fingertips
High-brightness
Brilliant 400 nits Full-HD IPS display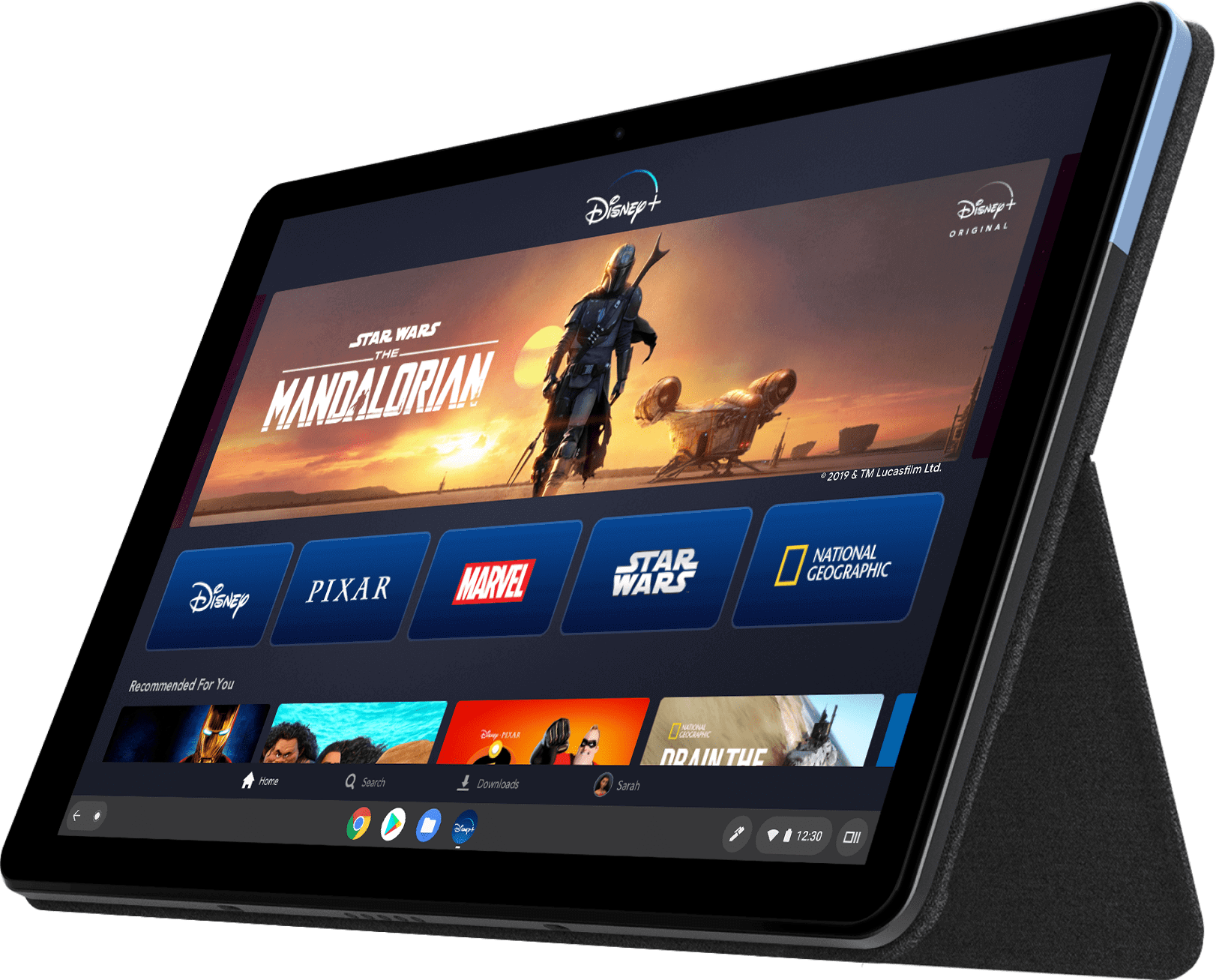 It's time to un-laptop and go
MSRP $299
Prices may vary by retailer.
* Battery performance is based on a mix of standby, web browsing, and other use. Actual results may vary.
©2021 CNES / Astrium, DigitalGlobe